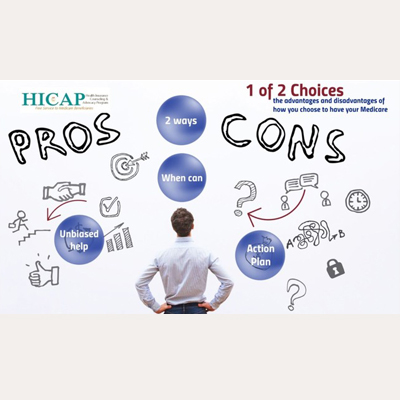 1 of 2 Choices for Your Medicare
Why did you choose to have your Medicare 1 way andnot the other? Join this online session to learn the advantages and disadvantages of how you choose to have your Medicare. Pre-registration is required!
There are significant differences that may not have been explained to you when you signed up for Medicare.
If you want to hear the details from a truly unbiased source, HICAP is the correct choice as the technical experts on Medicare.
After registering for this online session, you will receive a confirmation email containing information about joining the meeting.