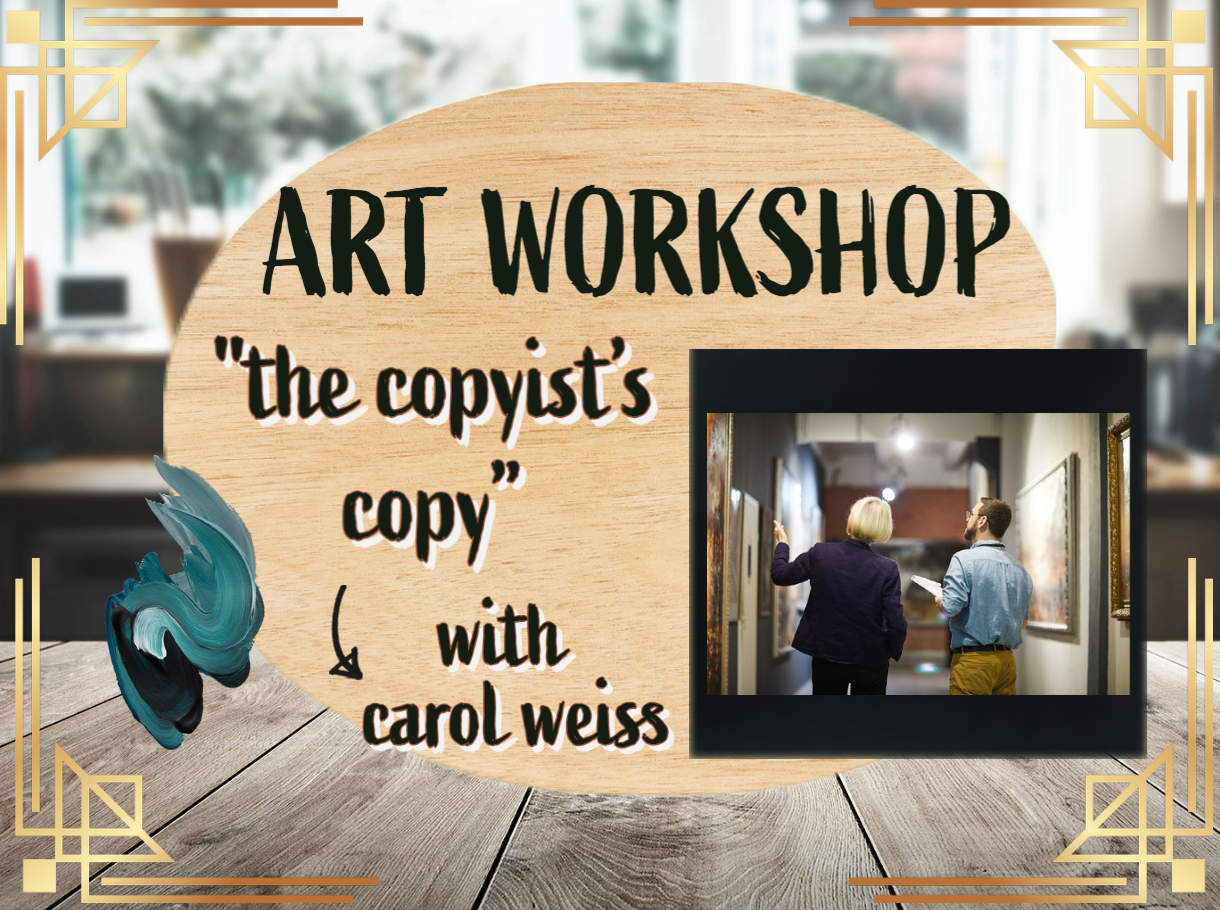 Fri Apr 28, 2023
10:30 am
Art Workshop: The Copyist's Copy
Artist Carol Weiss shows us how to engage in a centuries-old tradition that immerses artists in their craft by copying the works of master painters.
RSVP
Bring an image of your favorite painting to be your subject.
Learn more about your own artistic process by copying the art of the great masters!
All materials provided!