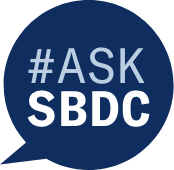 Mon Mar 15, 2021
10:30 am
ASK SBDC
Northern California SBDC is hosting a regular drop-in meeting for Small Business Owners. Sign up now!
ASK SBDC – is an initiative of the Northern California Small Business Development Centers (SBDC's), and is part of their continued effort to do everything in their  creative power to help your business overcome the challenges of the current economic crisis and prepare your business for reopening. Sign up now!
To discover the most up-to-date, accurate information concerning COVID-19 and Cares Act resources for small businesses, visit ASKSBDC.com
Call the 833-ASK-SBDC (833-275-7232) toll-free hotline to speak with a dedicated call center staff ready to help your business get answers to questions and connected to the right resources.