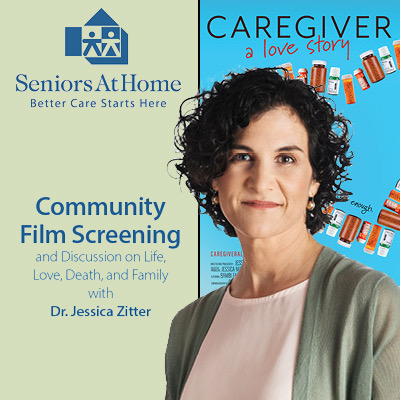 Caregiver: A Love Story — Film Viewing and Discussion
Join JFCS's Seniors At Home as they host Dr. Jessica Zitter for a free, virtual community viewing of her film and a discussion on life, love, death and family. Learn more and register here.
Caregiver: A Love Story challenges viewers to acknowledge the growing strain placed on family caregivers and to envision a new approach. The film provides a glimpse into a crisis that might someday affect each of us.
After the film, Dr. Zitter, co-director of the film, will join Gwen Harris MA, Seniors At Home Care Manager, in a candid discussion about caregiving and palliative care.