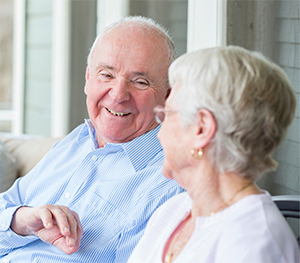 Communication Strategies: Talking to People with Dementia
Why is miscommunication so common when caring for someone with dementia, and what communications strategies can families and caregivers embrace to work around these issues? Register for this free online workshop here.
Alyson Kuhn, author of I Hear You: talking and listening to people with Alzheimer's, and Dr. Catherine Madison, neurologist and consultant for Seniors at Home's Center for Dementia Care, will offer practical tips for caregivers to gain confidence in listening and interpreting behaviors to help promote purposeful living and preserve independence.
A giveaway of Alyson Kuhn's book will awarded to two attendees. (Winners must be present at the end of the program.