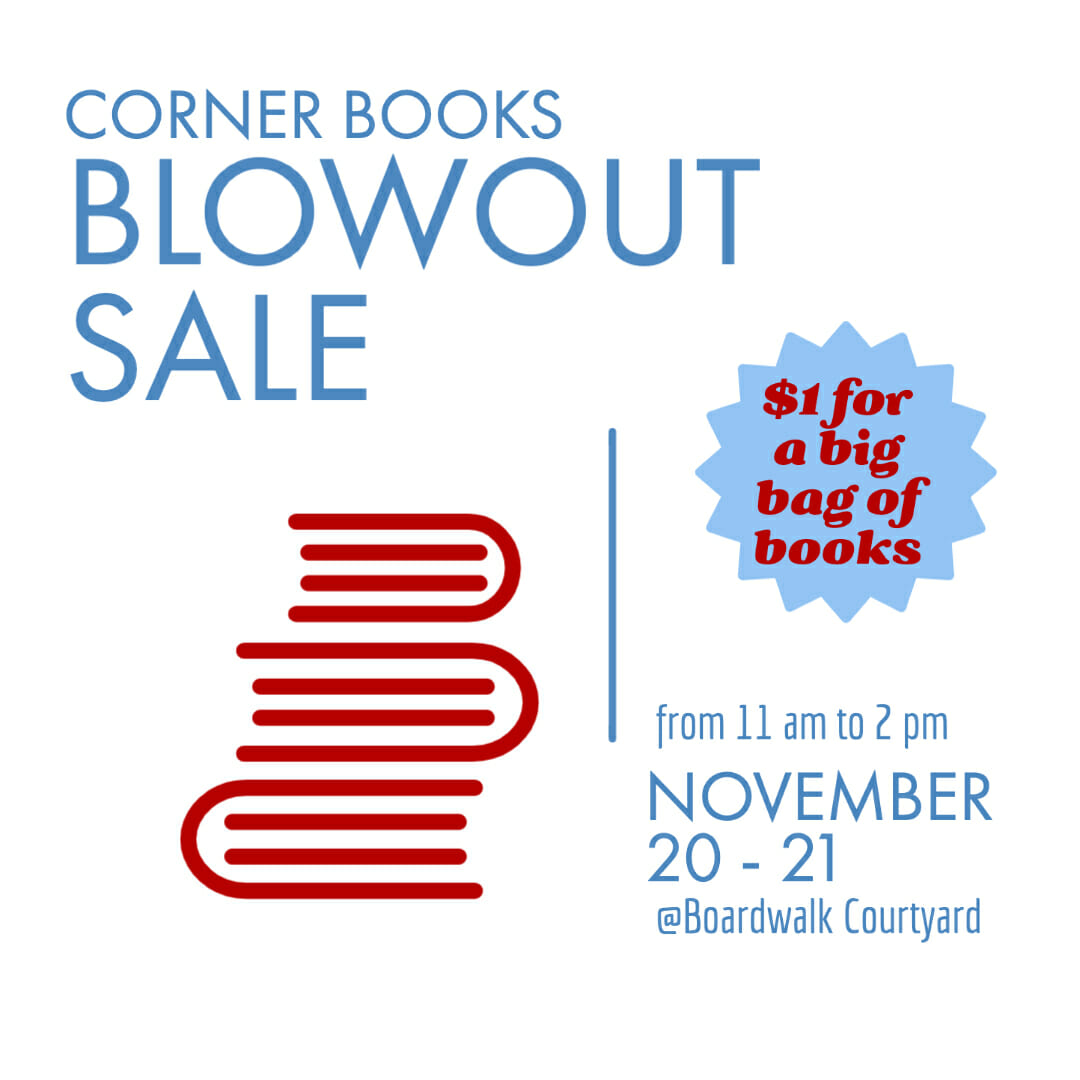 Fri Nov 20, 2020
11:00 am
Corner Books Blowout Sale
We're having a sale November 20 and 21 from 11 am - 2 pm. Come help us clear the shelves.
Friday 11/20, 11-2 PM
Saturday 11/21, 11-2 PM
Corner Books is having a BUCK A BAG BLOWOUT SALE — that's right, a big heavy bag of gently used books for just $1. It's a great deal. 
We're permanently closing our Boardwalk location but will reopen in our new home at the library when the expansion is complete. Come help us clear the shelves.
Because of COVID and in an effort to create a safe, low touch experience, we've pre-bagged buck a bag books by category — fiction, non-fiction, history, biography, cookbooks, short stories, poetry, etc.
We'll also be offering Buck a Bag CDs and DVDs.