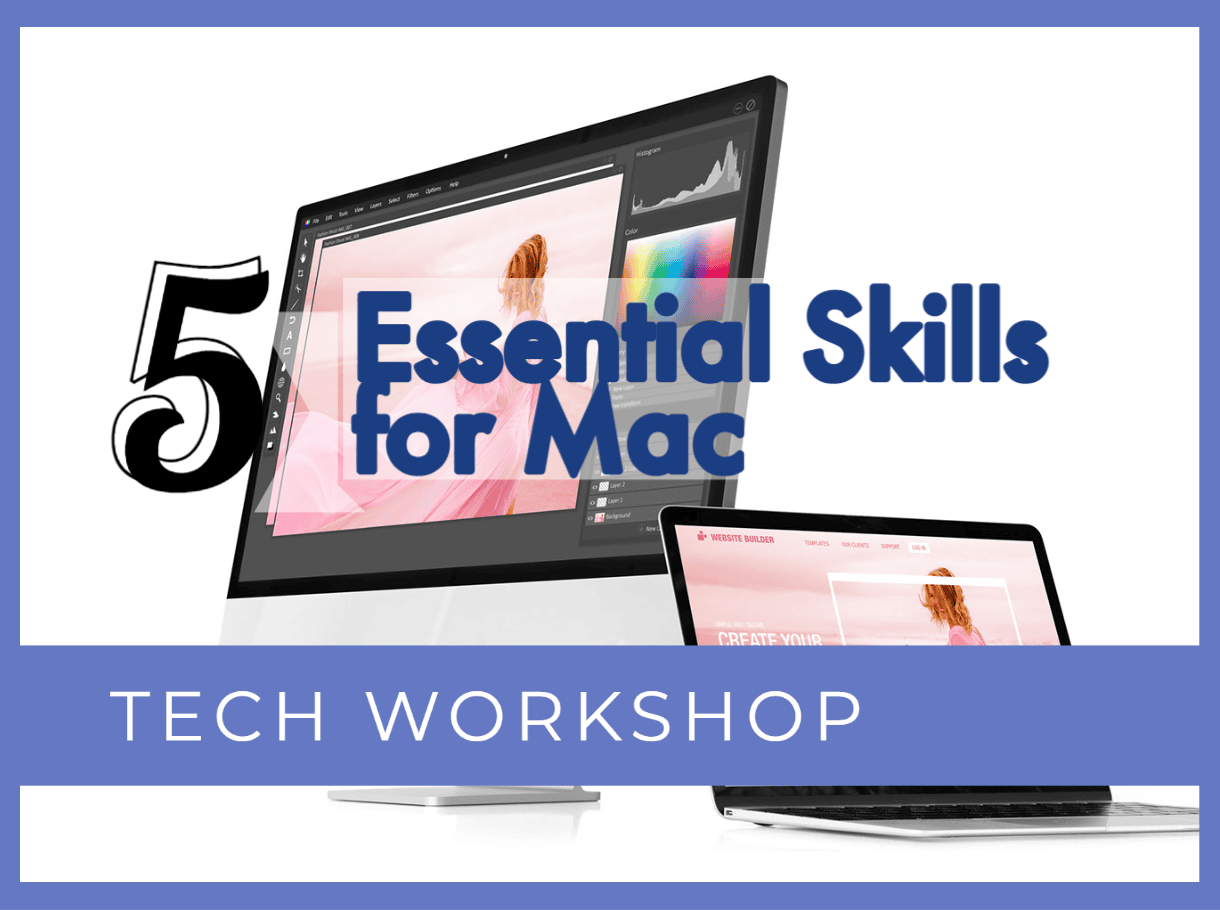 Wed Jan 11, 2023
10:00 am
Five Essential Skills for Mac
This class will cover the 5 most essentials skills you need to know for using your Mac computer.
RSVP
Regardless of why you purchased your Mac, you need to know this!
We will cover:
Selecting Multiple Items,
Window Management,
Rules of Text,
Left click vs. Right Click,
Cut, Copy & Paste.