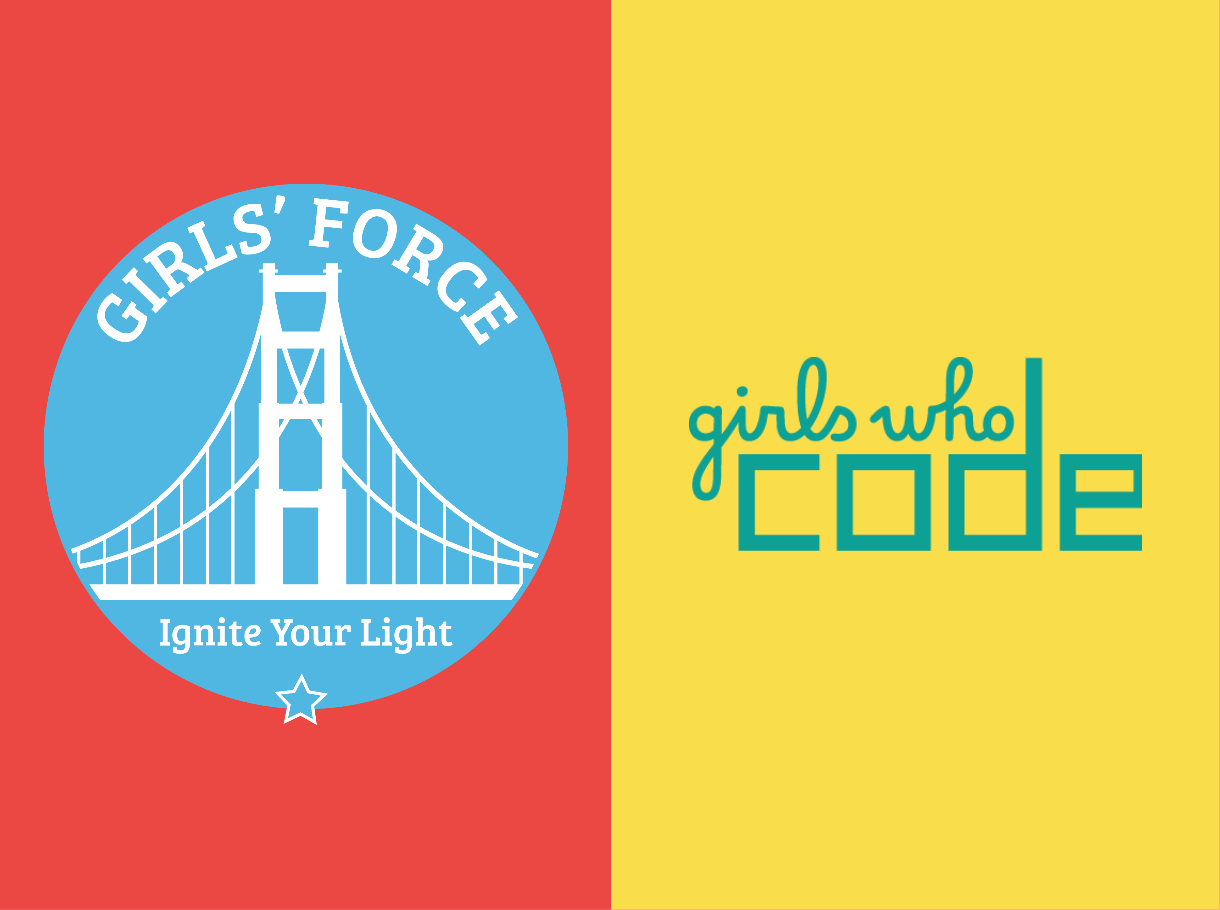 Girls Who Code Club
Girls Who Code Clubs are free programs for 3rd-5th and 6th-12th grade girls and non-binary students that provide a sisterhood of supportive peers and role models using computer science to change the world.
RSVP
We are partnering with Girls Force, a local non-profit working to empower elementary and middle school-age girls with inner strength, confidence, social intelligence, and leadership skills.
Sign up for an account at Girls Who Code HQ. Our Club Code is: CA43811
Learn the power of code through hands-on, project-based activities. Complete self-guided tutorials at all skill levels in Scratch, p5.js, Swift,
and Python.
Gain confidence and resilience as you learn about inspiring role models from diverse STEM careers and become a part of the Girls Who Code sisterhood.
Girls Who Code is an international nonprofit working to close the gender gap in technology. There are three pillars of our educational philosophy that make the GWC Club experience unique.
Sisterhood
Club members build sisterhood with one another and with Facilitators through collaborative activities we call Sisterhood activities.
More than Code
Club students don't just learn how to code but also cultivate strengths that help them succeed in whatever they pursue including: bravery, activism, curiosity, resilience, passion, playfulness, and resourcefulness.
Impact
Our Learn to Code activities and GWC Tech Spotlights help students see where their passions intersect with technology and how they can have an impact on their community.
Sign up!
16
remaining,
1

day left to RSVP