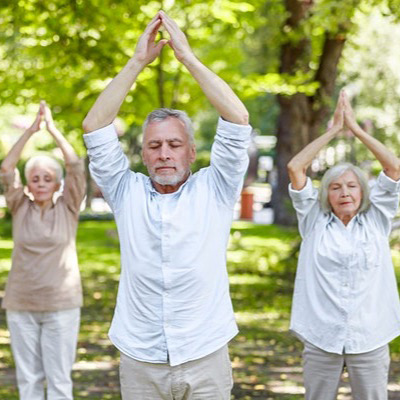 Health Benefits of Qi Gong: An Interactive Workshop for Seniors
Participate online in an interactive workshop where you will learn techniques to create a more calm and self-aware sense of well-being. Register here. 
The primary goal of this age-old Chinese medical and health-promoting practice is to enhance well-being, vitality and longevity using the craft of moving energy, in conjunction with breath, postures, movements and meditative practices.
Qi Gong aids in fall prevention, mental focus and acuity, easing anxiety, and achieving calm and balance.
Instructed by Nusha Askari, Ph.D., Senior Administrator of the Stanford Alzheimer's Disease Research Center