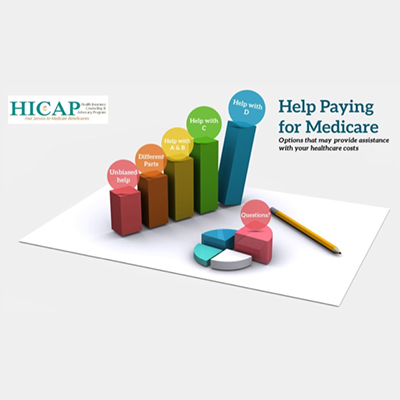 Fri Feb 18, 2022
12:00 pm
Help Paying for Medicare
Are you aware of the programs that might enable you to decrease the cost of your Medicare? Join this online learning session to learn the details and how to qualify and apply. Register here.
Learn the details of what it takes to qualify and apply for assistance through the Extra Help program, Medicare Savings program, Low Income Subsidy programs and more.
As a truly unbiased source, HICAP is the correct choice for expert information about Medicare.
You are invited to join this learning opportunity on Zoom.