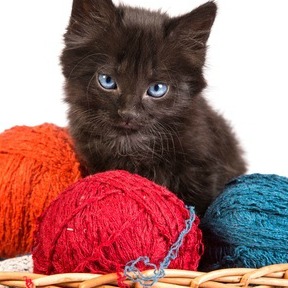 Knitty Gritty Crochet & Knitting Club
Knitting & crochet club for all ages!
Drop in Friday afternoons 3:30-4:30 PM at the Teen Desk.
All skill levels welcome, but you should have your own project and supplies.
Instruction may be available but is not guaranteed (this is not a class).
All ages are welcome but children under 10 years old must be accompanied by a parent or guardian.
Questions? Call the Teen Librarian: 415.789.2663