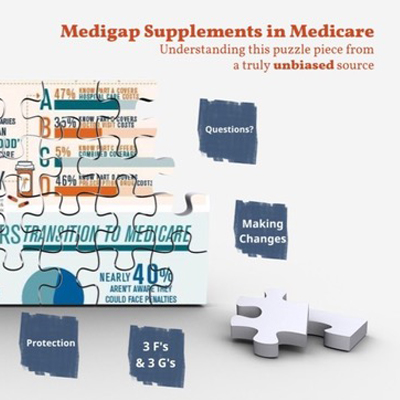 Medigap Supplemental Plans: What You May or May Not Know
There are 2 ways you can choose to have your Medicare. Attend this unbiased, live Zoom meeting to become better educated and equipped to make more informed decisions. Pre-registration is required.
If you chose original Medicare, one of the parts is a product called a Medigap supplemental plan. How much do you know about that product you are paying for?
Did you know there are 29 companies selling it and plans are standardized; if you don't shop at the right time, you can lose a protection; some time frames changed in 2020? Because your healthcare is your responsibility, understand all that you can from a reliable source.
After registering, you will receive a confirmation email containing information about joining the meeting.