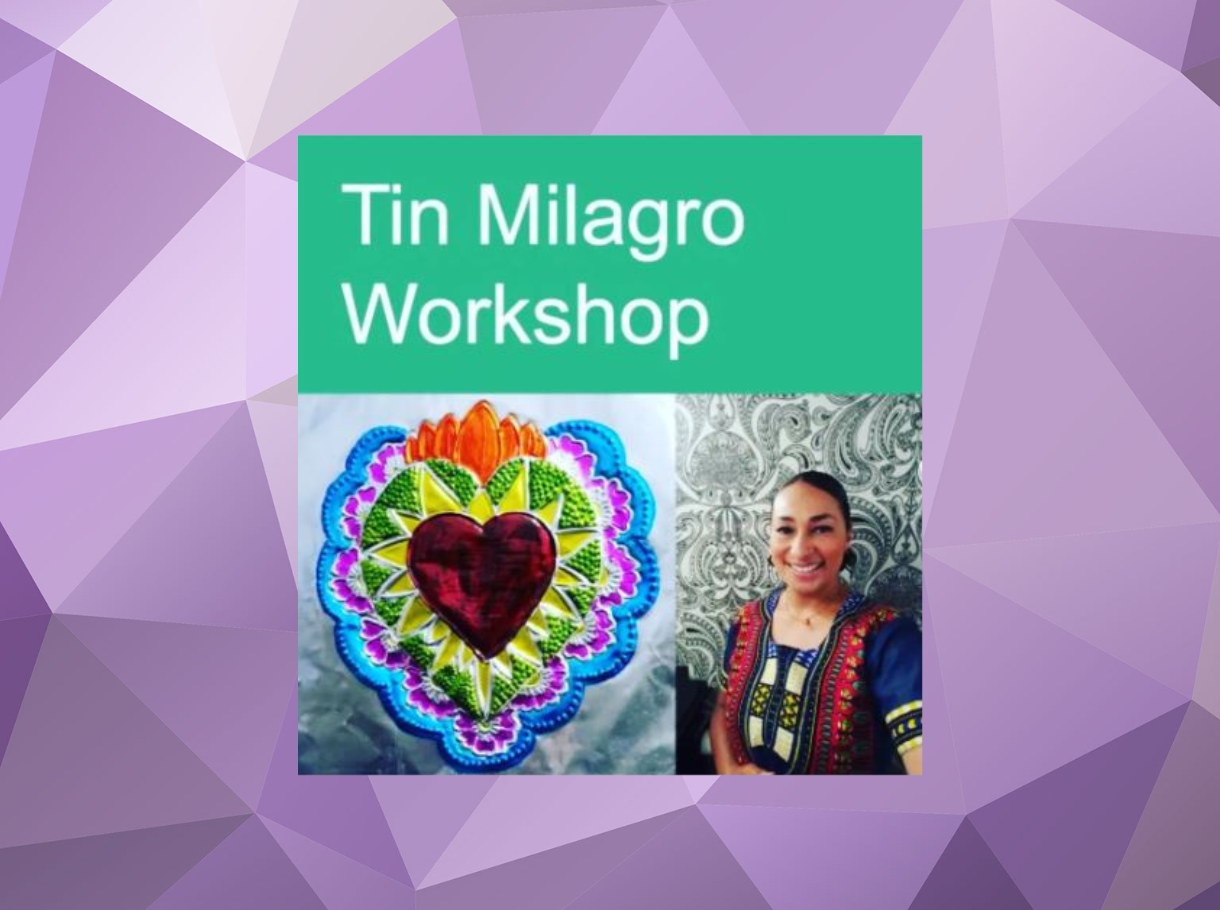 Sat Dec 10, 2022
12:00 pm
Mexican Tin Art for Teens
Learn the art of metal embossing with multicultural artist Rachel-Anne Palacios. Make your own milagro. For teens and tweens in grades 6-12.
RSVP
Join us to learn about the art of Mexican Tin Embossing, known as repujado, and make a Milagro with Rachel-Anne Palacios, a self-taught, multicultural artist.
Choose a hand, heart, star or your own design to emboss in metal and color, and take home to hang on your wall or give as a gift. Perfect for the holiday season!
Teens and tweens in grades 6-12 meet in the Teen Workshop. All supplies and snacks are provided. Seats are limited!
Rachel-Anne teaches cultural and folk arts education programming throughout the Bay Area for people of all ages as well as giving back to her Oakland community by serving as the resident Cultural Arts instructor at Cleveland and Bella Vista Elementary schools. She is driven by her interest in her cultural legacies as well as expanding her students' understanding of local and global cultures.