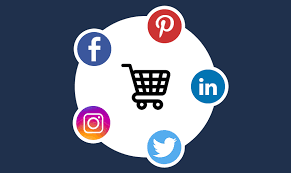 Wed Oct 21, 2020
10:00 am
Social Commerce
How to sell via Facebook, Instagram and do an online sidewalk sale. Register Now
How to sell via Facebook, Instagram and do an online sidewalk sale. Register Now.
Both Facebook and Instagram have updated their platforms to include shopping and a connection to eCommerce. 
This workshop will review how to do this as well as an outline sidewalk sale. 
It will cover Facebook Shops (which includes Instagram), Facebook Live Shopping Events, Buyable Pins on Pinterest and Shopable Posts on Instagram. 
All of these tools will help you gain more transactions online and increase sales.