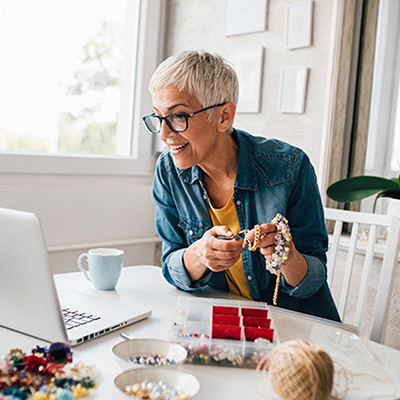 The Power of Creative Connection
Join this free virtual workshop to learn about resources and other simple activities to deepen the interaction between caregivers and their aging loved ones through the process of creative activity.  Preregistration required.
Learn about the creative process and how to create a path of creativity with your loved one. Find new ways to engage and improve quality connections in person and virtually, enhancing your connection with your aging loved one.
Seniors at Home experts will also guide participants in an interactive activity, providing them with a process to emulate.