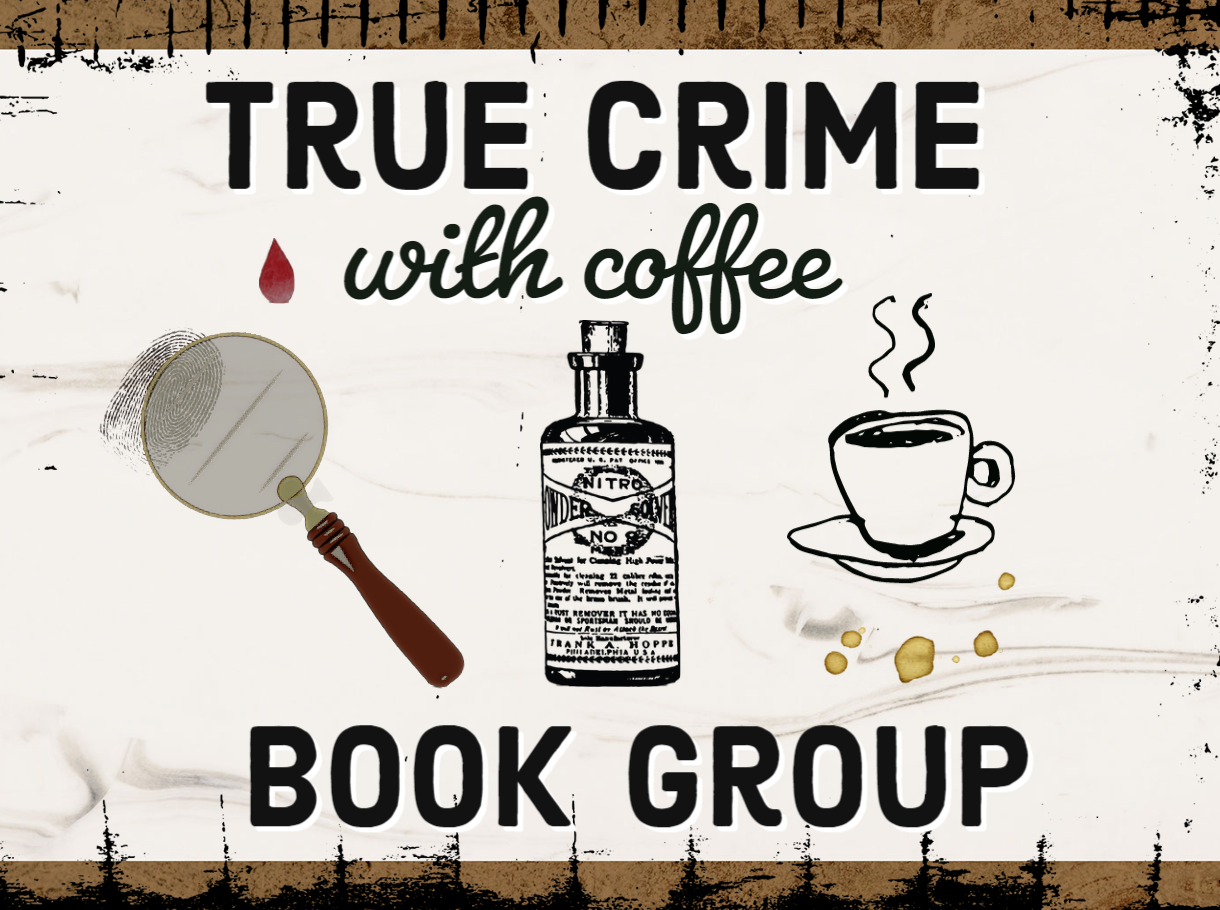 True Crime with Coffee
Join our library book group to discuss history & crime with fellow enthusiasts!
RSVP
Each month, we will be presented with a true-crime case to discuss.
With multiple points of access to each case, from books to documentaries, podcasts, and more – there is an option for everyone!
Then join library staff in Corner Books for hot coffee and snacks as we discuss with fellow enthusiasts.
For the month of December, we will discuss:
The Devil in the White City: Murder, Magic, and Madness at the Fair That Changed America by Erik Larson
Details for this month:
Pick up a copy at the Reference Desk.
Reserve your spot today!