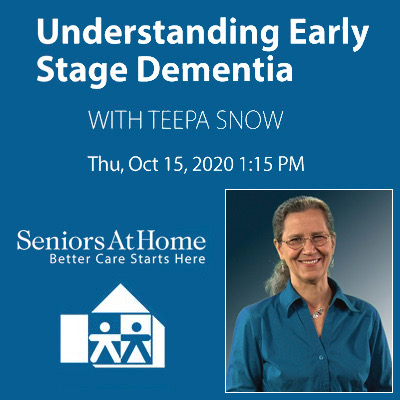 Understanding Early Stage Dementia with Teepa Snow
World-renowned dementia advocate and educator Teepa Snow will share strategies for helping people in the early stages of dementia. Register for this free online event here.
Learn strategies from expert Teepa Snow in order to effectively reduce resistance to care by individuals living with early dementia. Develop better observational skills and learn helping behaviors that match a person's needs to encourage a sense of control and self-direction. 
Teepa's philosophy is reflective of her education, work experience, medical research and first-hand caregiving experiences.