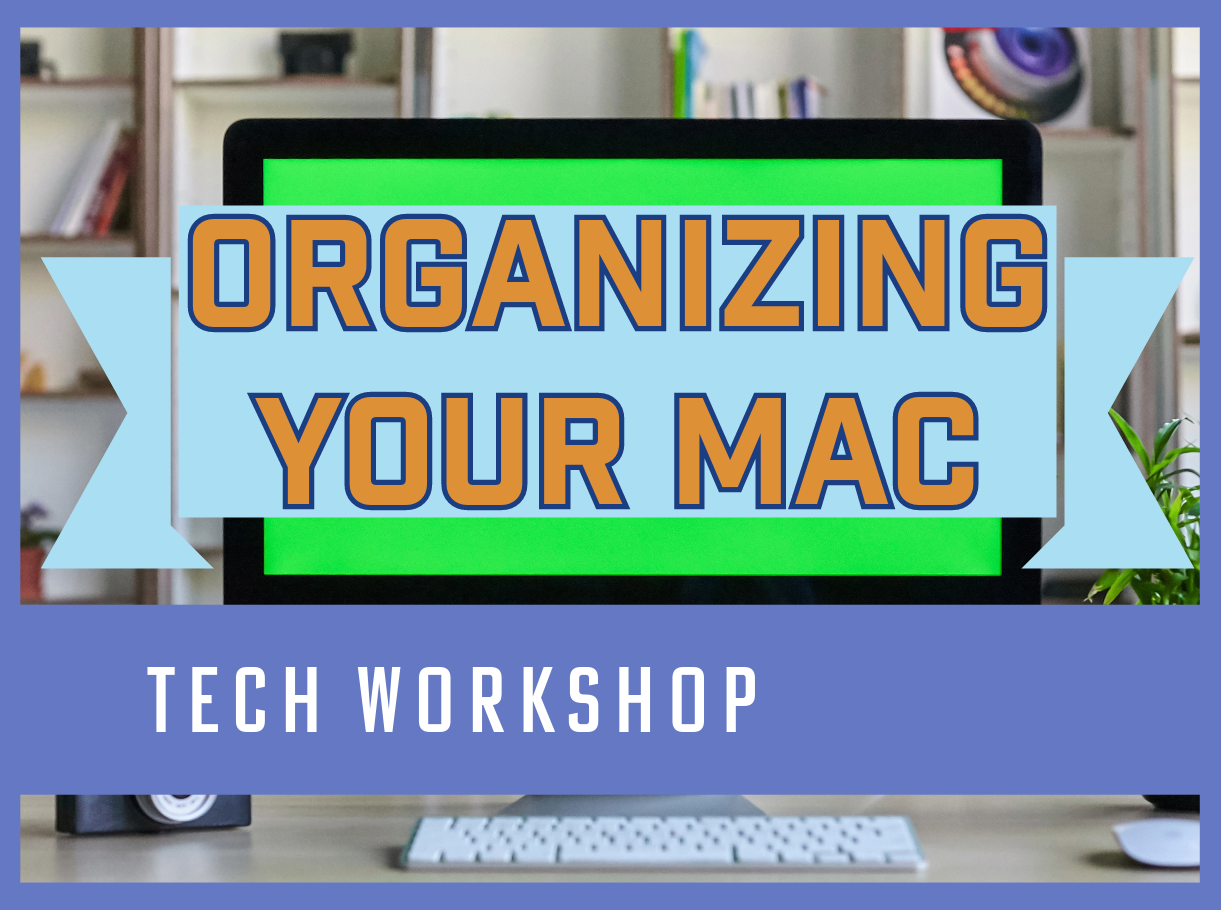 Register
21 Seats Remaining
Organizing Your Mac
Founders Room
Tue Nov 21, 2023
11:00 am - 12:00 pm
Discover the secrets to a clutter-free Mac and streamline your digital life with our workshop on mastering Mac organization.
This workshop will equip you with practical tips and tricks to manage your digital workspace effectively.
Dive into organizing your computer files and learn how to streamline your Mac experience.
From decluttering desktops to optimizing file structures, unlock the full potential of your Mac and transform the way you work and create.
Attend Events
We often take pictures and videos at our events. Let us know if you want to be excluded. Call us at 415-789-2661