Pop Up 94920+ Speakers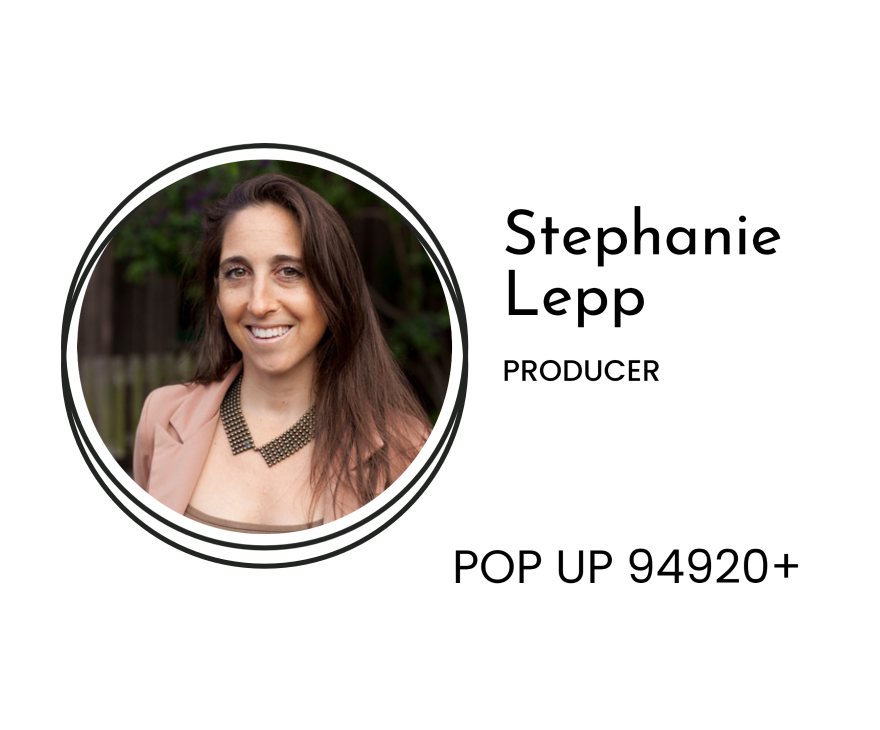 An Antidote to Polarization: Integration
Stephanie Lepp is a producer whose work strives to hold up a mirror and invites us to grow from what we see. She's the Executive Producer at the Center for Humane Technology, the organization at the heart of the Netflix documentary, The Social Dilemma. Stephanie won two Webby awards for the internationally-exhibited project, Deep Reckonings, a series of deepfake videos that imagines public figures having a crisis of conscience.
---
ExtraFood: Ending Hunger & Wasted Food in Marin
Amber Driscoll is ExtraFood's Director of Development and leads organizational efforts that include fundraising strategy, foundation and government grants, corporate sponsorships, marketing and communications and special events. Before joining ExtraFood, Amber owned and operated three restaurants in Marin and Sonoma counties, and worked as a development professional for nonprofits focused on environmental justice, domestic violence, sustainable food systems and animal welfare. She has an MBA in Marketing from UC Irvine and a Bachelor's degree from the University of Arizona. Amber is also a Master Gardener.
---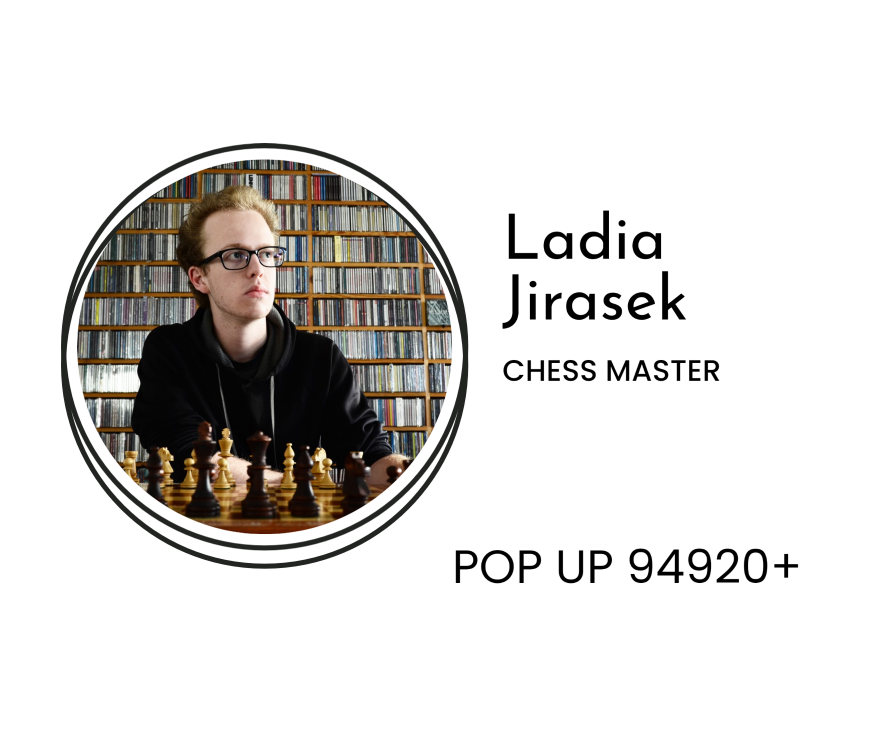 Life Lessons Found in Chess
Ladia Jirasek is 22 years old and a self-taught International Chess Master. He recently graduated from UC Berkeley with a major in economics and currently works as a junior quantitative trader at the Cutler Group. He has been a chess coach for the past eight years and loves helping people improve and achieve their goals
---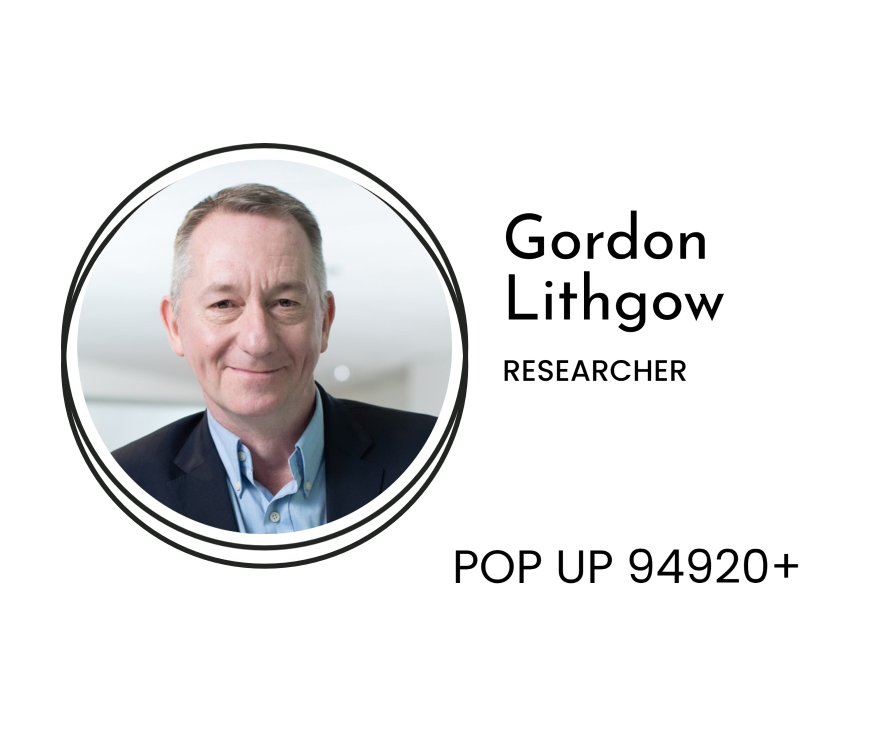 Breakthroughs at the Buck Institute
Dr. Gordon Lithgow's Lithgow Lab at the Buck Institute studies the biology of aging and focuses on identifying small drug-like molecules that prolong lifespan through enhanced molecular stability. Dr. Lithgow has strong collaborations in preclinical aging research on diseases such as osteoporosis and Parkinson's disease. A recipient of many awards for his research, Dr. Lithgow coined the term "geroscience" which is used internationally to describe research focused on the connection between aging and disease.
---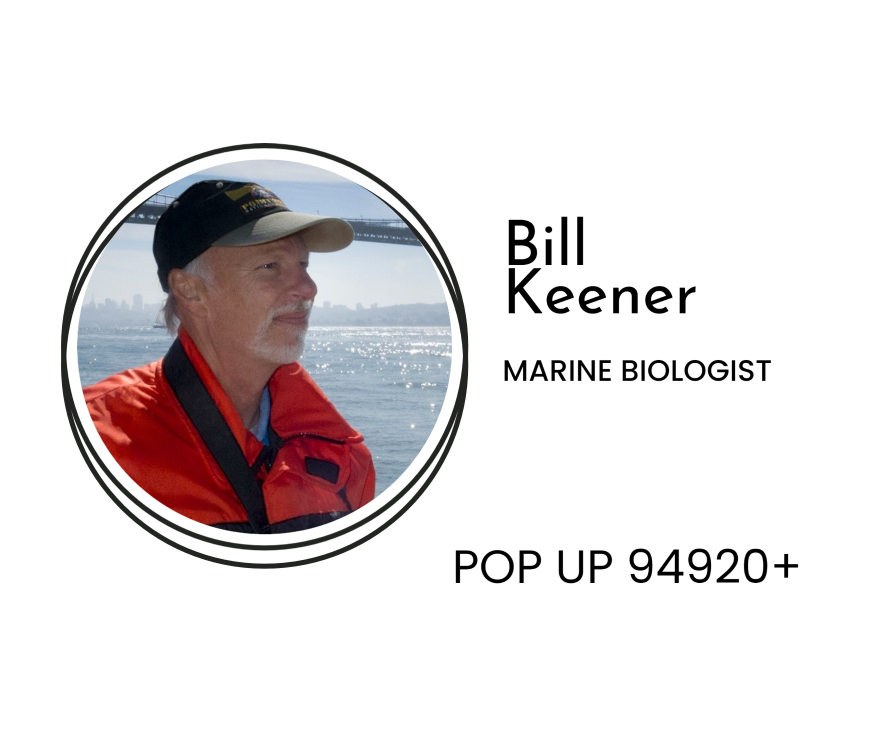 Bill Keener is a marine biologist on the Cetacean Field Research Team at The Marine Mammal Center in Marin County, where he studies the local whales, dolphins, and porpoises. His latest studies are focused on the conservation implications of increasing numbers of whales in San Francisco Bay. He joined the Center back in the 1970s as an animal care volunteer and later served as Executive Director. In 2010, he co-founded the former nonprofit Golden Gate Cetacean Research. Bill's career highlights include the first-ever humpback whale and bottlenose dolphin photo identification catalogs for San Francisco Bay, and a multi-year project to document the return of harbor porpoises to the Bay after an absence of 65 years.
---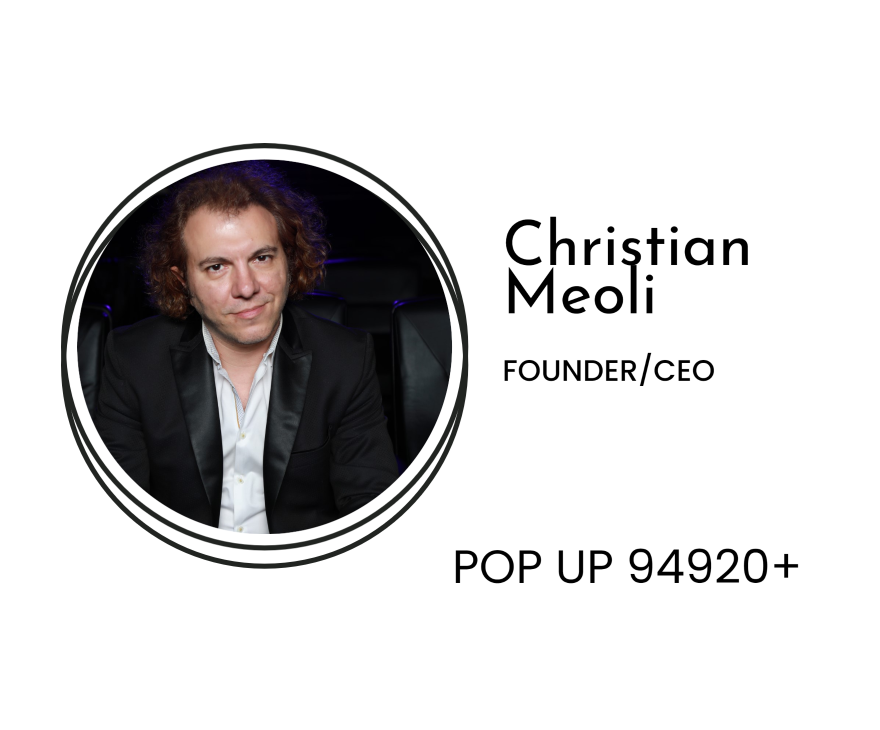 Bringing Cinelounge to Tiburon
Christian Meoli is the Founder/CEO of CINELOUNGE®, with theaters in Hollywood and the Bay Area. He offers an unparalleled perspective on the entertainment industry, bringing more than 30 years of experience with a formidable background in marketing, theatrical exhibition, special events, and being in front of and behind the camera. Meoli founded Cinelounge® from the ground up with a mission to preserve the theatrical experience for independent films. The mission of the brand is to be a bridge between home and theater entertainment. Meoli is an asset with his out-of-the-box viewpoints and his passion to elevate exhibition and only make it better.
---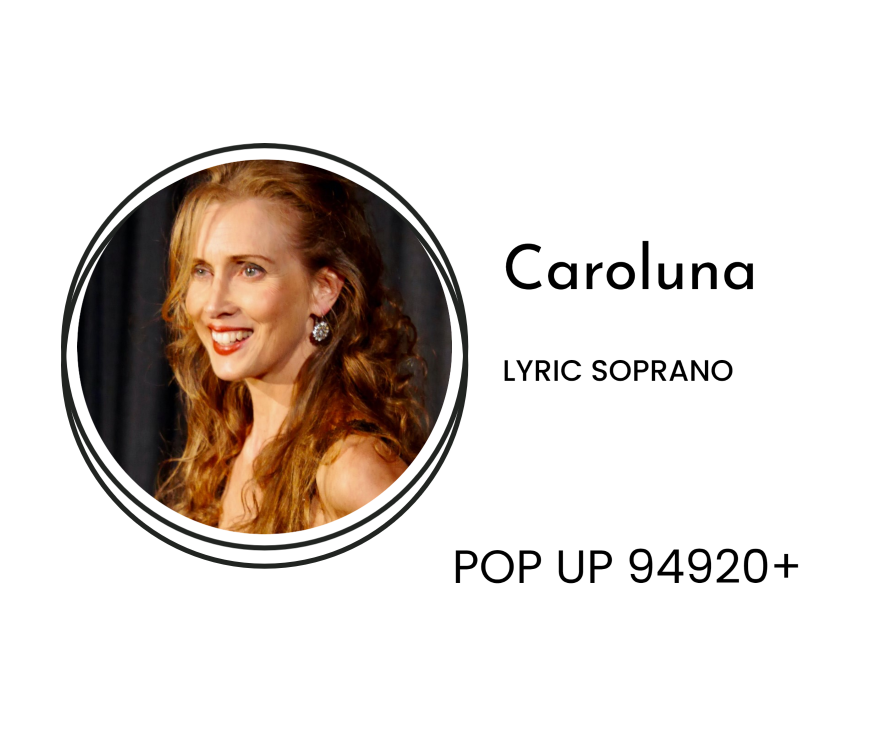 Caroluna
Caroluna is an award-winning soprano, artist and filmmaker. She performs as a soloist and video artist in US and internationally, including at the XX Olympic Winter Games in Turin, Italy. She has performed title roles with The Contemporary Opera of
Marin and the Oakland Lyric Opera. She is a featured soloist with diverse chamber ensembles and orchestras including the Musical Art Quintet and the Classical Revolution Orchestra. Caroluna performed and presented her program, "Music as a Path to Peace," at the 7th Parliament of The World's Religions in Toronto. She produced and composed her debut album, "Sacred Love Songs," devotional songs inspired by the ecstatic poetry from mystics of diverse spiritual paths, scored to her original music.