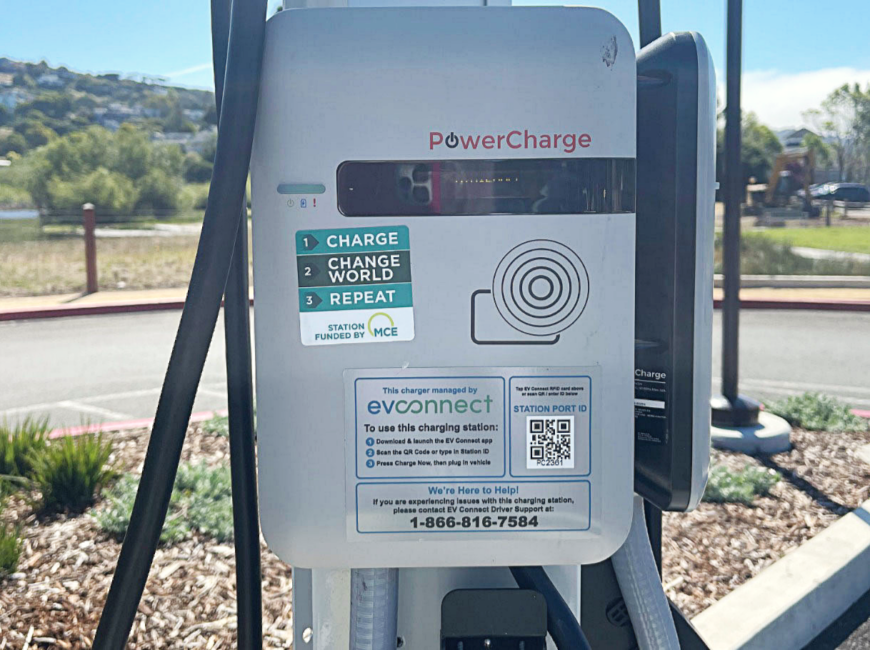 May 19, 2023
EV Charging Stations
The Library has installed EV car charging stations, emphasizing our dedication to eco-friendly mobility solutions.
The Belvedere Tiburon Library installed three (3) EV car charging stations in the parking lot with an entrance on Mar West. These charging stations not only showcase the library's commitment to eco-friendly practices but also play a vital role in shaping a greener future for the community.
By offering a convenient location for EV owners to charge their vehicles, the Library actively encourages the adoption of sustainable transportation options. The chargers are available from 6am to 9pm. We currently charge $0.30/kWh and recommend a four (4) hour charging limit.
The installation of EV car charging stations goes beyond mere infrastructure; it represents a commitment to fostering a more environmentally conscious community. With zero tailpipe emissions, electric vehicles contribute to improved air quality and reduced greenhouse gas emissions, making them an essential element in mitigating climate change.
The presence of EV charging stations in the library's parking lot enhances convenience for EV owners and addresses one of the primary concerns regarding electric vehicle adoption: charging infrastructure accessibility. Visitors and residents can now conveniently charge their vehicles while engaging in library activities or exploring nearby attractions. This eliminates the range anxiety often associated with EVs and encourages more individuals to consider electric vehicles as a viable mode of transportation.
The installation of EV car charging stations at the Library signifies a significant commitment to sustainability and reflects the library's dedication to supporting a greener future. As electric vehicles gain prominence, the integration of charging infrastructure in public spaces will continue to accelerate the transition towards a more sustainable and eco-friendly transportation landscape.