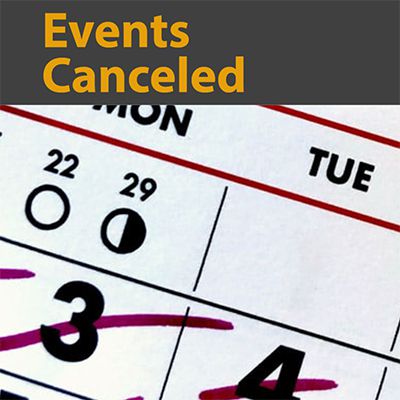 March 11, 2020
By isilva
Events Canceled
We are canceling Library programs through the end of March.
Out of an abundance of caution, the Library is cancelling or postponing all events to prevent the spread of COVID-19, commonly called the novel coronavirus.
We are following the official recommendation until the end of March and will re-evaluate as new information becomes available.
We advise Library patrons to follow the recommendations issued by the Marin County Department of Health and Human Services (HHS) regarding social gatherings.
At this time, we will continue to operate our standard hours and provide essential Library services.
We encourage you to check out our digital services that include ebooks, audiobooks, music, magazines, and streaming movies. AND, you no longer have to worry about overdue fines!
Keeping You Safe is Our Priority
We took action to ensure a safe environment at the Library:
We posted signage and fact sheets on how to stay healthy and prevent the spread of COVID-19
We created sanitizing stations with various products to keep surfaces clean
And we elevated cleaning and sanitizing procedures on all surfaces
Protect, Prepare and Know the Facts
As a reminder, the best ways to reduce the risk of getting sick, as with seasonal colds or the flu, still applies to prevent COVID-19:
wash hands often with soap and water (f not available, use hand sanitizer)
avoid touching your eyes, nose, or mouth with unwashed hands
avoid contact with people who are sick
stay home while you are sick and avoid close contact with others
cover your mouth/nose with a tissue or sleeve when coughing or sneezing
Additional recommended resources
For official updates about the coronavirus, call the Marin Health & Human Services COVID-19 Hotline at 415.473.7191
You can also stay informed by visiting:
Marin Health and Human Services
California Department of Public Health
Centers for Disease Control and Prevention