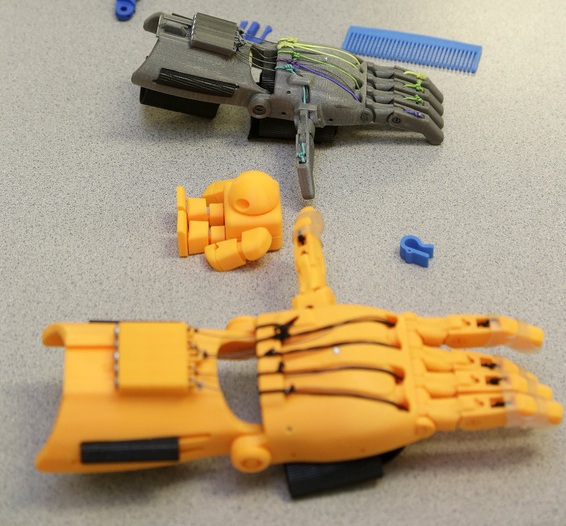 February 3, 2017
By isilva
Give a hand … for the hand challenge
This Spring we will print, assemble, and provide a 3D-printed prosthetic hand to a child in need. 
We will print the parts when the printer is not in use and do most of the assembling during the Open Lab events at the library.
The hand challenge started with three sixth grade girls from Irmo, South Carolina, using their school's 3D printer to build hands for kids in need.
Visit their website and join us at the library!