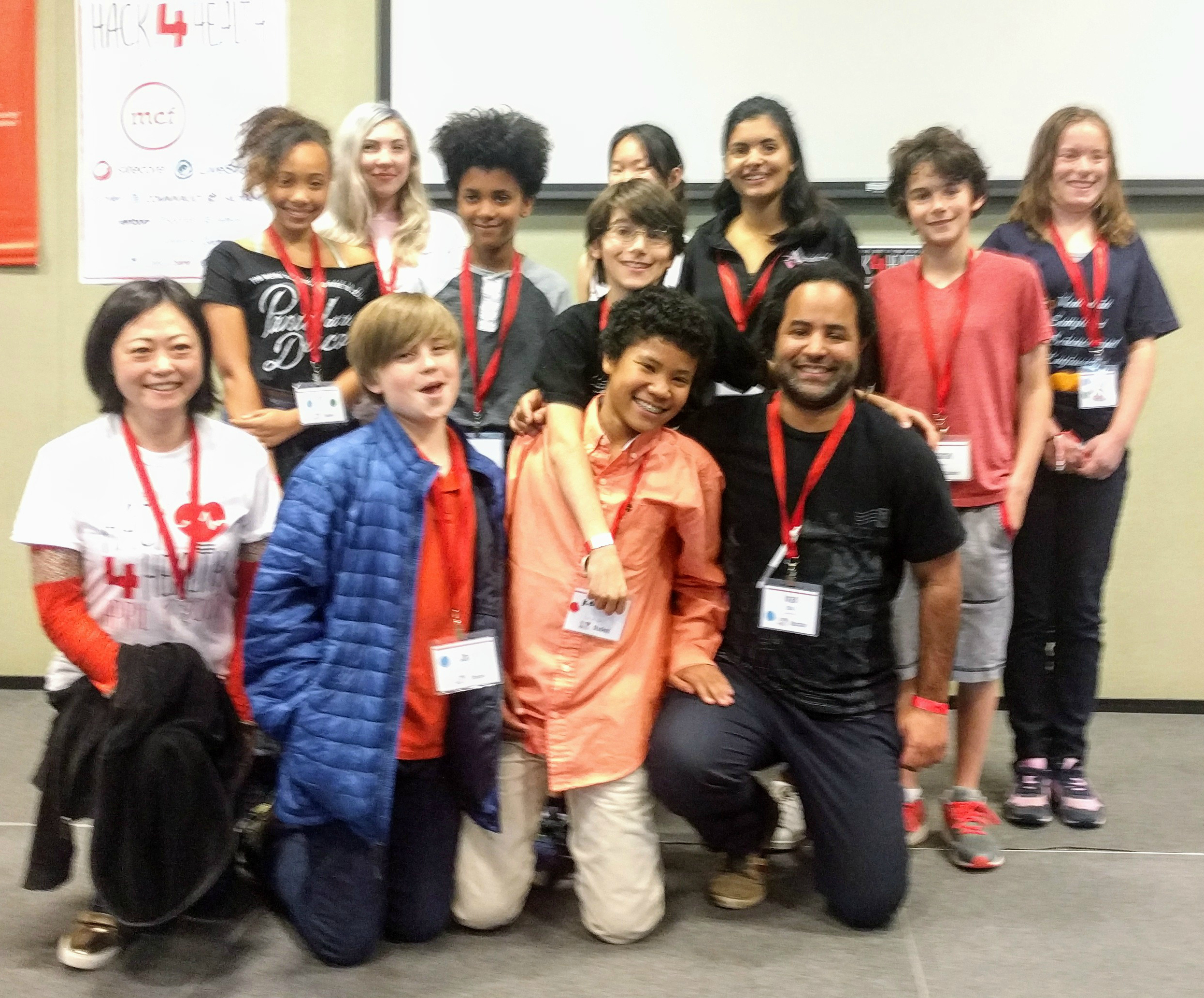 May 10, 2017
By isilva
Hackathon Event
Hack4health was a day of fun, food, and civic hacking!
Members of the library's coding clubs, Girls Who Code and CoderDojo, recently attended Hack4Health, a hackathon event organized by Marin County and Marin County Office of Education.
Their app ideas garnered two of the top prizes during the event.
Kavi Dolasia, Baraq Lipshitz, and Sa'ar Lipshitz won the Best Mobile App category.
Their app, ChewIQ, promotes nutrition and exercise information to teens and kids and helps them choose a healthier lifestyle.
Kentaro Cookhorn, Rahman Owens, Melina Johnston, and Nate Cohen, won the Health and Human Services prize.
Their app, Ready Laser One (we love the literary reference here to Ernest Cline's sci-fi book) incentivizes kids to stay active in real life where they can gain points to use in the game environment.
Zaria Willis, Olivia Armstrong, and Amanda Turmunkh, created The Opioid Experience app.
Their app is an SMS chat bot that reenacts difficult conversations and educates kids and teens about opioids and their repercussions.
A hackathon is an event where designers, developers, activists, students, and anyone interested, team up to create innovative solutions to local problems in a  very short period of time.
Library Coding Clubs
Tiburon CoderDojo
Girls Who Code