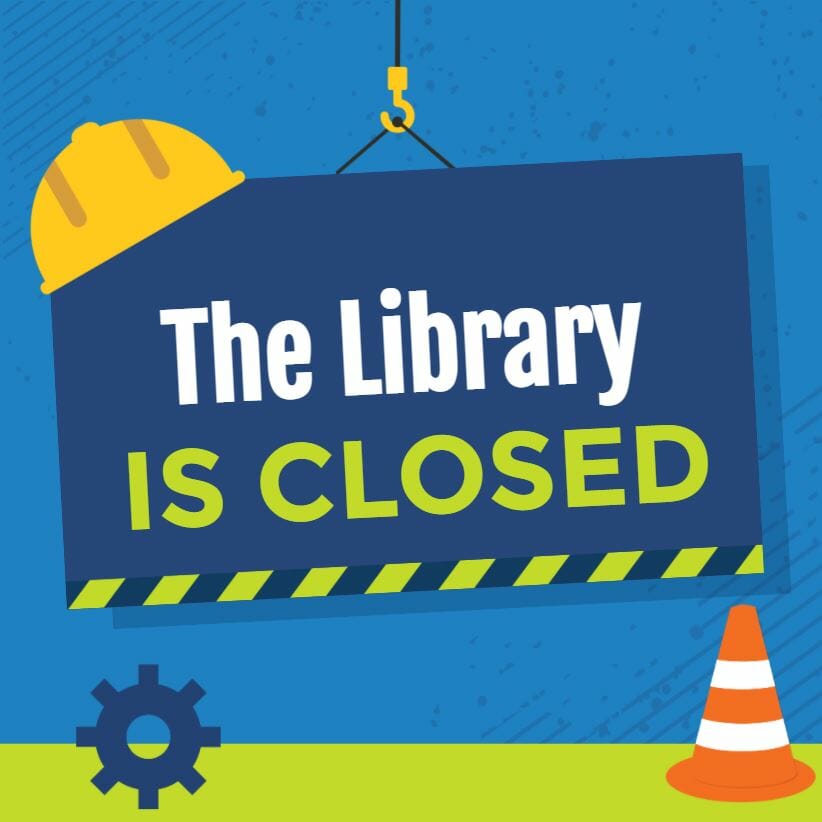 August 18, 2021
By isilva
Library is closed for one week
The Library will be closed from Tuesday, August 24 through Sunday, August 29.
We are scheduled to reopen Monday, August 30.
This electrical work is a critical component of the expansion. As we upgrade the infrastructure of the new Library, we are one step closer to opening our doors to you.
During this closure, staff will not be in the Library and will be unable to offer curbside service.
We will keep all your holds for an extra week so you can pick them up when we reopen.
We will also close our book drops, and we suggest you keep all library materials with you until we reopen on August 30.
Our digital collections are available 24/7 and ready for you to browse and checkout on any of your devices.
Find something to borrow on Libby, Kanopy, Freading, or Hoopla.
Please reach out to us via email or chat for help regarding our digital resources, requests for books, research assistance, and any other questions.
Please note the phone system will be unavailable this week.
Email: [email protected]
Chat: Open Webclient