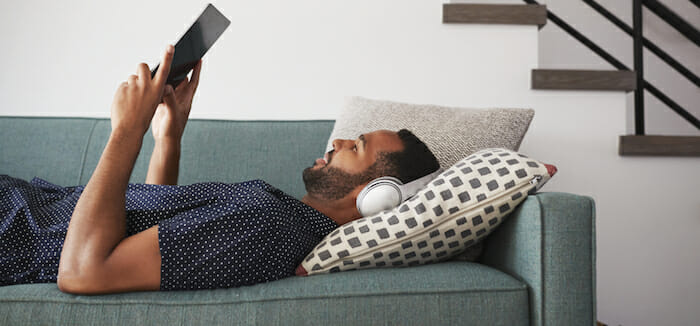 March 8, 2021
By joey
New Services & Resources
The Belvedere Tiburon Library has added and updated many services and resources to serve library patrons during the pandemic. Below is a list of curbside offerings, new digital resources, original content, and more.
Curbside Services
Though the Library building has been closed to the public, staff continues to provide virtual and curbside service to patrons. In addition to books and movies, at curbside service we offer:
Tax booklets and forms
Children's craft kits
Teen craft kits
Robotics kits for the Robotics Club
Nook e-readers preloaded with popular novels and nonfiction
Roku streaming devices configured with Library subscriptions to Kanopy and hoopla
Magazines and health newsletters in print (current and past issues)
Mobile printing is available as well. Send your documents to the Library's Print from Anywhere service or to the Reference Desk and the librarian will print them for you. Prints are available to pick up the same day.
Ebooks & Streaming
Belvedere Tiburon Library patrons are using more digital library resources than ever before. The Belvedere Tiburon Library has increased the monthly maximum checkouts of many digital services, including:
Kanopy (streaming movies) and hoopla (streaming movies, ebooks, audiobooks, and more) to 12 checkouts each per month.

Borrowing and hold limits in OverDrive/Libby (ebooks and audiobooks) to 25 checkouts and 25 holds at one time. Digital magazines do not count towards the maximum checkouts. Find the newest OverDrive/Libby titles here.

Children's Library
In addition to distributing craft kits, the children's librarians have recorded over 100 storytimes on the Library's YouTube page.
These storytimes include toddler, preschool, and French storytimes. There are also book reviews for children.
Teen Library
Two teen book clubs have been meeting virtually during the pandemic. Many new teen books and ebooks have been added to the collection. The Teen Newsletter alerts teens of upcoming programs, new materials, and study resources.
Seniors Page 
A new, dedicated Seniors page has been added to the Library's homepage on the top-right. This page displays upcoming virtual events for seniors, digital resources, book lists, and more. Sign up for the new Seniors Newsletter here.
YouTube Channel
In additions to the children's content mentioned above, the Library's YouTube page includes the following playlists:
New and Updated Digital Resources
Digital access to the Marin Independent Journal, San Francisco Chronicle, The Wall Street Journal, and The New York Times is now available from home via the Library's website. Use your library card to log in to these newspapers as well as any of our digital resources.
OverDrive Magazines has recently replaced RBdigital Magazines. This new collection contains most of the RBdigital collection plus thousands of more titles in many languages. These magazines can be checked out and read in the Libby app or in the MARINet catalog and read in a browser. Find the most popular magazines here.
LinkedIn Learning (formerly Lynda.com)
The new LinkedIn Learning has an improved interface and many more lessons. Patrons can choose from thousands of videos recorded by professional teachers on how to use all kinds of software and hardware. Courses are now available in multiple languages and at different levels (beginner, intermediate, advanced).
O'Reilly Learning (formerly Safari Books)
O'Reilly Learning contains thousands of current ebooks on coding, software, computer hardware, and more, as well as interactive classes, pathways, and case studies on the tech industry.
Prenda Code Club provides an online coding curriculum for children and teens. The Library's Coding Club uses this new platform.
Do you need help getting started with using the Library's ebooks, streaming services, or research databases? Sign up for a virtual Digital Downloads Training with a librarian.
More New Digital Resources
Ancestry.com is now available to use from home.
VetNow and JobNow provide veterans and those seeking career assistance with live resume and interview coaching, job search resources, interview tips, and more. VetNow and JobNow are provided courtesy of the California State Library.
If you have any questions about the services and resources above, email [email protected] or call 415.789.2661.