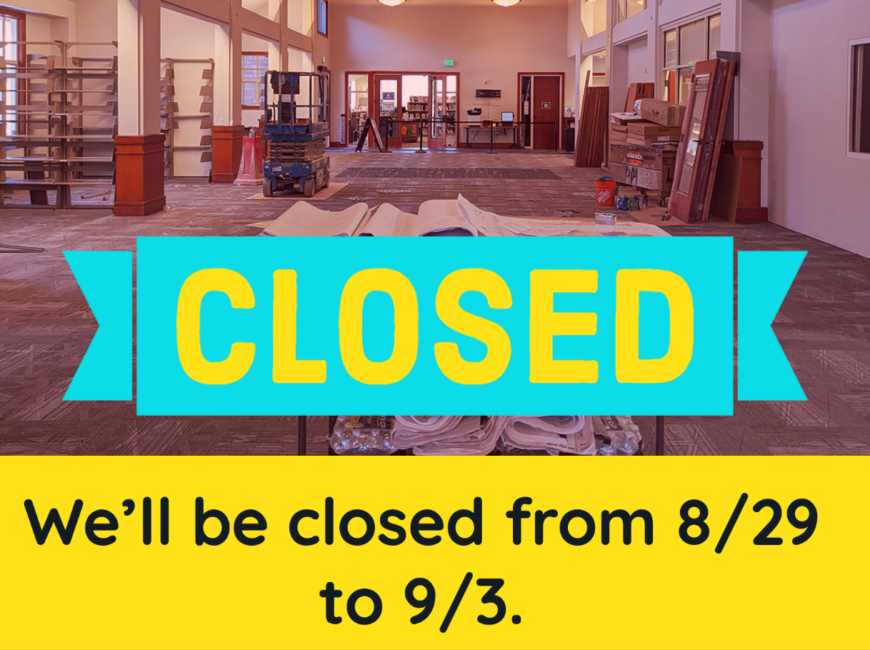 August 23, 2022
Upcoming Library Closure
The library will be closed Monday, August 29 through Monday, September 5 (Labor Day). No indoor or curbside service will be available during this time.
We will be busy installing  furniture throughout the new space, upgrading our IT infrastructure, and moving into permanent work spaces.
We will also welcome back the bulk of our collection that's been in storage during construction. It'll be all hands on deck to get the collection back on the shelves and ready for browsing.
We expect to open again on Tuesday, September 6. Until then, please keep any checked-out materials with you. If you place holds during this time, be sure to change your pick-up location to a nearby library.
If you have any questions, send us an email or start a chat session on our website.
Construction will continue through the month. Save the date for our grand opening celebration, which will take place on Saturday, September 17. We hope to see you there!