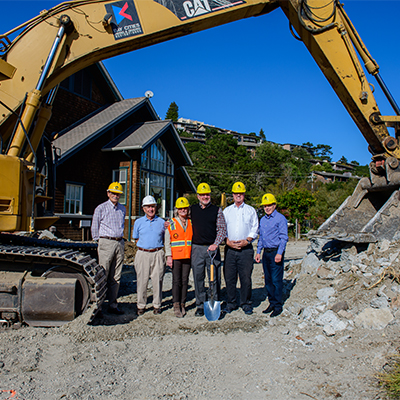 November 22, 2019
By isilva
We celebrated our first ground breaking!
See pictures from our groundbreaking event
Members of the Library Agency, the Library Foundation, and Library staff celebrated the first groundbreaking ceremony.
We were joined by representatives from Alten Construction, the Tiburon Town Manager, and our Project Manager.
Keep an eye on this space for more updates and the announcement of the community-wide groundbreaking celebration event.