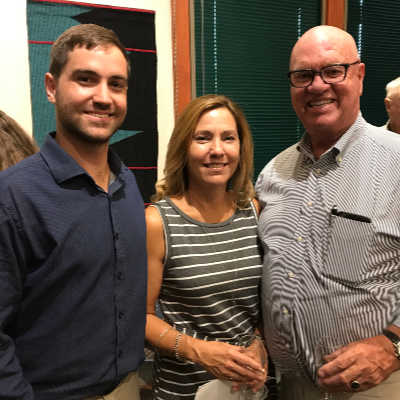 October 14, 2019
By isilva
We Have a Contractor for the Expansion!
The current Library was built in 1997 and from the start was too small to house all of the services, resources, and space needs of the community. It wasn't long afterward that Director Deborah Mazzolini and a group of forward-thinking community members began contemplating expanding the Library. Now, the many years of community input, planning and fundraising are paying off.
Over the summer months BRW Architects, the Library's architect, released a 152-page bid packet with construction requirements for contractors who wished to bid on the project. On September 17, four bids were opened with Alten Construction submitting the lowest responsive and responsible bid.
At a special meeting on September 25, the Belvedere Tiburon Library Agency Board approved a contract with Alten Construction to build the addition to the Library, remodel the current building, build a new parking lot and landscape the adjacent Zelinsky Plaza and Park.
Alten Construction is a Marin-based company with a good reputation and extensive experience building public facilities. It was the contractor for buildings and modernization of both Del Mar Middle School and Bel Aire Elementary School, and has built fire stations and many other large municipal buildings in the Bay Area.
We have our General Contractor!
As of press time, the start date is not firm. Watch the Library website and our Library Look! blog for the date of the Groundbreaking Celebration.