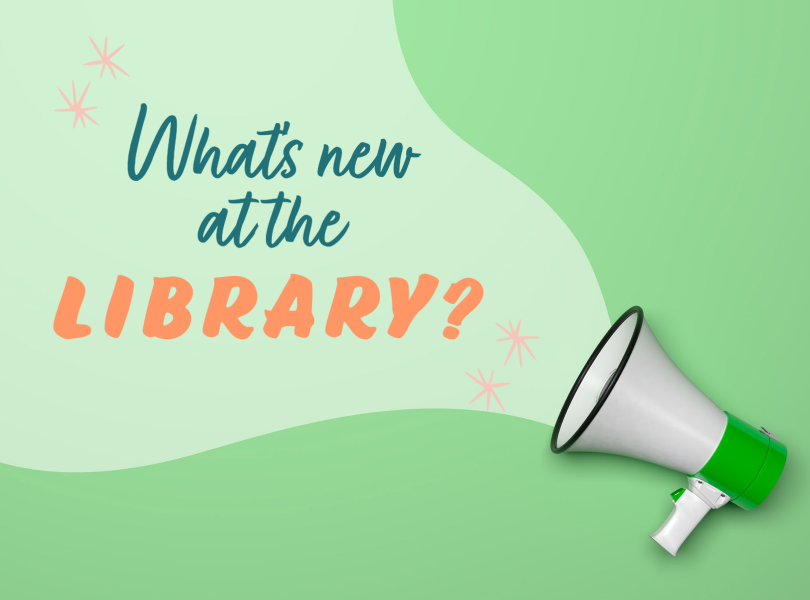 March 2, 2023
What's new in March at the library?
We are Open every day!
We are now open every day. Our new hours are Monday to Thursday, from 10 am to 7 pm, and Friday to Sunday, from 10 am to 5 pm.
Try Zip Books
Looking for a book, but we don't have it? Request it on our new Zip Books service, and you'll receive it in the mail at your house. Return the book to the library after you are done with it. Zip it and read it!
We have Tax Forms
It's tax season, and we have received forms from the IRS and the CA FTB. Check out our Guide for more information.
Lego Club is back!
Meet once a month and get creative with the fun blocks. Please take pictures and share what you make with us @beltiblibrary
Read to a Dog is back too!!
We've partnered with Marin Humane Society again to bring you trained puppies you can read to. This is a great strategy to get started reading.
New Art Exhibit
Del Mar middle school's talent will be displayed in our Art gallery. Come check out their work from March to April. The reception is on March 16 at 5pm.
Art Mashup
High schoolers are staying caught up; they are doing some art too. One person writes a poem based on an art piece from another student while another student makes an art piece based on a student's poem. Check it out.
Girls Who Code
We are partnering with Girl Force and hosting an excellent club for young girls to explore STEM. Join us!
Wellness Series
Try yoga, lectures, painting, and more at the library.
What are we reading this month?